Choosing the best laptop brand can be a daunting task. Nowadays, there are so many great options to pick from, like Razer with their high-spec gaming laptops, to Alienware with their next-level designs. It is the same daunting task when you compare Acer vs ASUS laptops. Even with these brands there is much to consider to understand who has the best.
But, don't worry! We are here to help. In this post, we compare ASUS laptop vs Acer to see whose is the best option. And which brand will give you the best bang for buck? So, without further ado, keep reading to find out!
Contents
Which Laptops Are Better ASUS Vs Acer?
The Acer vs ASUS debate has been one of the most heated competitions in recent years. Both brands have laptops specifically made for gamers in mind and other laptops suited to non-gamers. But which laptops are better? In short, Acer laptops are well known for their affordability and good performance. The Acer Nitro 5 series are a great example of Acer's budget-friendly gaming laptops. The Nitro 5 range is nippy, has good graphics cards and has excellent battery life. And this makes them great budget laptops for Sims 4, Minecraft, and World of Warcraft gamers.
On the other hand, ASUS also makes great laptops for everyday use. But, they also have some of the best gaming laptops that run cool than most laptop brands. Some of their high-spec models include the powerful ASUS ROG Zephyrus and ROG Strix gaming laptop ranges. And these are perfect laptops for gaming enthusiasts who play more advanced games like Call of Duty Warzone on their laptops. 
ASUS Vs Acer: Brand History?
Acer and ASUS are both Taiwanese companies that manufacture computer products including laptops, PCs and other hardware. They are two of the world's top ICT companies with a presence in almost every corner of the globe. And both companies have built an army of employees and customers all over the globe, so they must be doing something right. Over the years, ASUS and Acer have been jumping places on the list for the most computer units sold worldwide. In 2020 ASUS was 5th, while Acer finished 6th, which is no easy feat considering their competitors, the likes of Apple, Dell, and HP.
Acer History
Acer was founded in 1976 by husband and wife Stan Shih and Carolyn Yeh. Their first company being, Multitech who invented a machine called the Micro-Professor MPF-I. In 1987, they changed its name to Acer. They now employ over 8000 workers in over 160 countries. And manufacture products such as tablets, projectors, monitors, and superb everyday laptops like the Acer Aspire, and Acer Swift ranges.
ASUS History
ASUS was founded in 1989 and quickly became an expert in designing and manufacturing motherboards. Designing products for brands like NVidia, Samsung, and Lamborghini. In 1997 ASUS released their first notebook, the ASUS P6300. It ran on Windows 95 and had a 3 GB HDD and an Intel Pentium II 266 MHz processor. So, not a beast by any means but was well thought of. ASUS employs around 6000 and is one of only a few brands that are OEMs. This means that ASUS manufacture their products from start to finish. These include PCs, Netbooks, Phones, monitors, and gaming laptops.
Interesting Fact: Did you know that the four main engineers that are now in charge at ASUS had previously worked for Acer as engineers during their start-up?
Acer Laptops: Brand Overview
The Acer product range includes desktops, tablets, smartphones, monitors, projectors and a range of low-end peripherals and accessories. In addition, they also have a great range of affordable laptops that are great for everyday use. These include the Acer Swift, Acer Aspire, and Acer Spin laptops, and they'll have all the power and features for just about any task. 
Acer also has some good laptops that offer relatively good gaming performance and would make great laptops for Call of Duty Warzone or games of that nature. From the budget Acer Nitro 5 to the classy Acer Predator laptops. So, let's dive into each aspect so we can compare their laptops with ASUS, including, their designs, value for money, customer service, and build.
Design & Build Quality
Acer laptops are well known for their affordability, and their designs are sleek and modern. Their laptops are available in several colours, including black, white, silver, and gold. They also offer different textures, such as plastic, brushed metal and aluminium. 
Acer laptops are relatively well built and are sure to last you for a few years. Yes, there is a lot of plastic on its cheaper laptops. But, Acer is known to use a lot of recycled plastic, which is good for the environment but might not be beneficial for you. That said, they have been trying to increase the quality of their laptops. As such, many of its latest models boast metal chassis. 
Powerful Predator Series
These include the Acer Predator Helios and Acer Predator Triton laptops. Since these gaming laptops are manufactured using CNC milled high-grade materials, they're much more durable and stronger than ever before. It is a similar process to how Razer makes their gaming laptops. Additionally, Acer have recently refreshed these laptops with much improved designs, features, and packed them with the latest top-of-the-line hardware.
Acer Predator Triton Gaming Laptop
Value For Your Money
Acer is one of the most affordable laptop brands on the market. In fact, their laptops are often compared to those of ASUS in terms of pricing and performance. Although, Acer doesn't offer the same range of features as ASUS, but they still offer a lot of value for your money and when you compare their prices to other brands, they will still seem quite low.
If you take a look at the popular Acer Aspire range they're available in a quite a few different configurations and prices to suit all budgets, so you will easily find the perfect one to suit your needs. And you will also find some Acer models that cost as little as $100 or as much as $2000 for their top-end models. And, as I mentioned earlier, Acer offers good price to performance.
Customer Service & Warranty
Acer's customer service is ok. They have a team of experts who will try and help with any issues you might have. They can be contacted via phone, email, or live chat. However, their phone support could do with some work. But, if you fail to get through, you will find plenty of answers in the lively Acer community forums.
The standard 1-year warranty is good. Acer also offers a dedicated after-sales support service that will help keep your Acer laptop running smoothly. This includes driver updates, software, and maintenance support.
You can also pay extra for the "Acer Care Plus warranty", which will ensure protection against spills, drops and cracks. The only bummer is that Acer doesn't pay for returns. So it might be wise to take out this cover if you decide on a more expensive option.
Acer – Performance
If you're looking for a budget laptop to play the latest games, then the Acer Nitro 5 is a great option. The only downside is that it's mostly made of plastic. But recently, Acer had refreshed this range with the latest 12th Gen Intel or AMD Ryzen 6000 Series processors and NVIDIA RTX 3070 Ti GPUs. 
Going one step further, Acer released the new Acer Predator Triton 500 gaming laptop which also features the latest 12th Gen Intel Core processors and NVIDIA GeForce RTX 3080 Ti graphics cards. With that in mind, it would be hard to find more performance than that, even if you tried. It's a similar story with the new Acer Predator Helios 300. So, now these Acer laptops are right up there with some of the best on the market. 
All Laptops
Overall, Acers product range is good, and they have loads of options available. Including impressive Chromebooks and Convertibles. These are are great for browsing the web or watching your favourite Netflix shows. Acer also options suitable for everyday tasks, including the ultra-thin and lightweight Acer Swift range. And not to mention some quality and classier models, including the Acer Aspire laptops, with dedicated GPUs.
For gamers, they have the budget Acer Nitro 5's and also high-end laptops, which include the Acer Predator Helios and Triton series. But these are more expensive and more suited for gamers enthusiasts. But it's clear, if you choose an Acer laptop, you will find something suitable for everyone. From students to professionals, casual gamers, and enthusiasts, so whatever it is you do, Acer will have something for you.
Best Selling Acer Gaming Laptops
Acer Nitro 5 Gaming Laptop
Intel Core i7-11800H Processor
NVIDIA GeForce RTX 3050Ti Laptop GPU
17.3″ Full HD 144Hz IPS Display
16GB DDR4 | 1TB NVMe SSD | Killer Wi-Fi 6
Last update on 2022-07-04 / Affiliate links / Images from Amazon Product Advertising API
---
ASUS Laptops Brand Overview
Similar to Acer laptops, ASUS also offers a wide range of models, including desktops, tablets, smartphones, monitors and other peripherals and some of the best laptops for gaming out there. And compared to Acer, ASUS' product range is a bit more diverse, and they offer a wider range of features and prices.
Including some of the best gaming laptops, like the ASUS ROG Zephyrus 15, 17, and 14-inch models. They also have the popular ROG Strix gaming laptops, and the ASUS VivoBook range that are perfect for everyday tasks, and watching movies in high definition. So let's dive and take a deeper look.
Vs ASUS – Design & Build
ASUS is known for its stylish laptops. In fact, many consider their laptops to be the most beautiful ones on the market. And they offer a variety of designs that are sure to appeal to everyone, from simple and sleek designs suitable for school, or just relaxing at home browsing the web. ASUS also have great business and creator laptops that just scream premium. Plus, powerful gaming laptops with extreme RGB elements and unique designs.
Regarding the build quality, ASUS laptops are well-built and will last a good few years with proper care. However, Acer's cheap laptops are more rugged and can withstand a few knocks and bumps better than ASUS laptops. And when you look at their high-end laptops, there are far fewer similarities. I mean, ASUS uses a lot of metal in their builds, like the ROG Zephyrus and Strix laptops these are built with the highest-quality materials that you will find. 
Overall, I'd say that the build quality of the ASUS laptop is good. As I said, the materials seem to be high-quality, and the construction is always solid. Yet, there have been a few reports of users experiencing problems with the keyboard or trackpad, but overall I think they are pretty reliable machines. Other great models include the ASUS Flow Z13, the world's most powerful tablet, and the design of the ASUS ROG Zephyrus Duo 16 which is unmatched by any other brand out there.
Latest ASUS Rog Zephyrus Gaming Laptop
Value for Money
ASUS is often considered to be one of the more expensive laptop brands on the market. But that doesn't mean that all ASUS laptops are overpriced. In fact, there are a good few models that offer good value for money. However, unlike with Acer, where you can pick up a decent little browsing machine for as little as $100, the ASUS price range starts at around $200-$300, but for that, you will get yourself a nippy and sturdy everyday laptop with decent hardware and features.
Additionally, ASUS offers a wide range of laptops with different hardware options, so you can be sure to find the perfect one to suit your needs. Another thing with ASUS is that whatever price point you're at, their options will all have the features you need in a laptop. Whether that be a budget gaming laptop with dedicated graphics to ultra-slim high-end creator laptops suitable for Solidworks or students studying engineering. So if you are looking for a good value for money laptop, ASUS could be that.
Customer Service & Warranty
ASUS offers customer service via phone, email, and live chat. But it is their social channels where you can get the best help, and it is much smoother than their phone support. You should expect to get the reply you want within ten minutes, as stated by laptopmag.com.
In addition, the ASUS website is packed full of useful articles, how-tos and such. But, for the best help, you would need to create an account, and the best part about creating an account is that you will get "5GB Free" cloud storage that you can use, when and wherever you like. Which is great if you require additional storage space.
As for their warranties, most of their laptops come with a one-year warranty, including accidental damage and free two-way shipping for repairs. Unlike Acer, which makes you pay to return their products for repair. So that's a thumbs up to ASUS.  You can also extend your ASUS warranty if you wish, for as little as $50.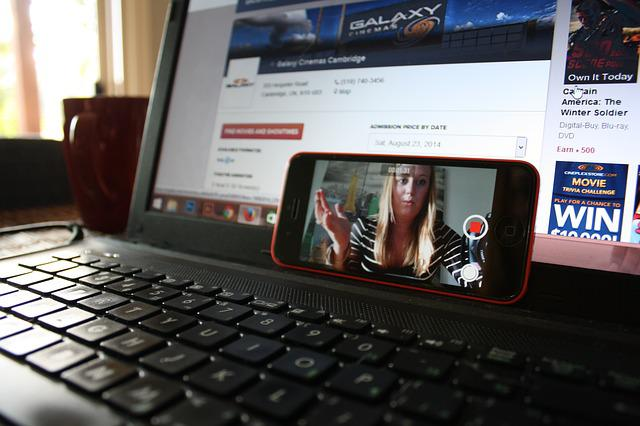 Acer Laptop Vs ASUS – Performance
ASUS laptops are well known for their outstanding performance. In fact, most of their gaming laptops come with high-end hardware, good battery life and features that are sure to meet the needs of even the most demanding users. ASUS also offers a variety of software and hardware options, so you can always find one to suit your needs and budget.
They feature top-of-the-line hardware, including the latest Intel Core i7 & i9 14-Core processors, AMD Ryzen 6000 series and the latest 165W NVidia RTX 3080 Ti graphics cards. ASUS also packs the latest DDR5 RAM and PCIe SSD storage. Also, there is one big difference between ASUS and Acer. ASUS displays the NVidia RTX variants on all their models. Acer does not, so you'll know what you're getting with an ASUS laptop.
So if you're looking for a powerful laptop that will let you play the most demanding AAA games on the highest settings, ASUS should definitely be on your radar. However, their more powerful laptops are often on the more expensive side. But, they are worth the investment if you want the best mobile gaming experience.
ASUS Product Range
As I have said, ASUS's product range is diverse, and they have a wide range of laptops available. Including the impressive Asus ZenBook and VivoBook laptops. Plus, Chromebooks with flip action for browsing the web, and more impressively, they have their ASUS ProArt Studio-Books that are great for photo pros, designers and content creators with flair. 
We have already mentioned their impressive ROG series, including the ROG Zephyrus and ROG Strix gaming laptops that will surely rival any PC. Clearly, ASUS laptops are suitable for just about any task, including professionals, casual users, low-level gamers, enthusiasts, and content creators. You should check out some of the best ASUS laptops below.
Best ASUS Budget Notebook
Sale
Last update on 2022-07-04 / Affiliate links / Images from Amazon Product Advertising API
Acer and Asus Verdict
Acer and Asus laptops are very similar and have covered all areas with superb laptops for everyday use and great budget to mid-high-end gaming laptops. Acer and ASUS also have some of the best laptops in the designer space. However, ASUS takes this one because of the countless worlds-first on many products. Including many awards for their ROG Series of gaming notebooks. ASUS are top of their game for performance and design, no matter how similar they are on some product ranges!
---
Conclusion..
Acer and Asus are two of the world's leading tech brands. But when you compare ASUS vs Acer, ASUS is a better choice, especially for powerful laptops to play games on. However, both brands offer good value for money. And all their laptops come with loads of features, have good hardware options, and good battery life.
ASUS also offers better customer service and better warranties and includes free shipping on accidental damage returns. Whereas Acer does not. However, Acer is a good option if you're looking for a budget laptop for gaming or everyday use. If you are still unsure, check out the HP Omen Vs Alienware or MSI Vs ASUS comparisons, you may find something there. Alternatively, read our gaming laptop buyers guide for ideas.
So there you have it, our thoughts on Acer and ASUS laptops. It really depends on your needs and preferences on which brand is best. It may also be worthwhile subscribing to our newsletter for more content like this!
Thanks for reading, Until next time, cya!! 🙂